Walking Tour: Day 1
Start your day at Condesa Neighborhood
Condesa is a bohemian neighborhood and an important spot for culture, gastronomy and outdoor walks.
Breakfast at Maque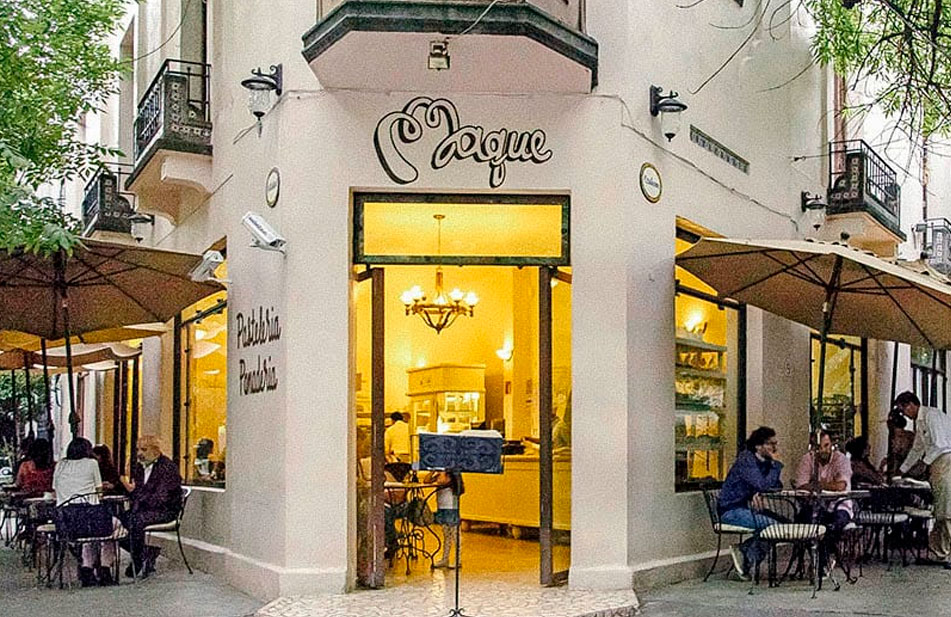 A coffee shop that also runs as a tea room. Their recipes have a family history and have been preserved for generations. The house specials are freshly-baked croissants and conchas (shell-shaped sweet bread with a sugar crust) 
Take a stroll around Parque México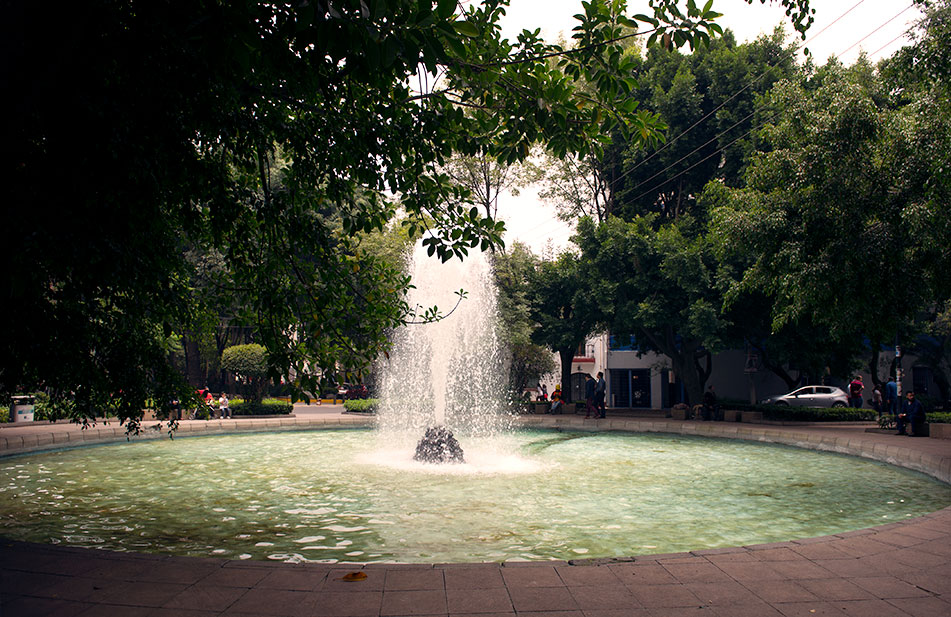 Get lost walking through this beautiful park, surrounded by art deco architecture, green landscapes and friendly dogs. It's a great place to feel the vibe of Condesa neighborhood.  
---
Explore the diversity of Centro Histórico
The essence of Mexico is found here, naturally this is the most visited area by tourists and foreigners. The main landmarks of Mexico City can be found in Centro Histórico.
Museo del Palacio de Bellas Artes
Inaugurated in 1934, this was the first art museum in Mexico. In addition to the murals of Diego Rivera and José Clemente Orozco, this art deco building is home to temporary expositions.
Put some color to your Instagram Feed at Sanborns de los Azulejos
You'll be able to find this place because of its façade covered in white, blue and yellow tiles, its interior features a variety of colorful murals that are worth a visit. There's also a restaurant inside the building, but don't worry, you can walk around if you don't feel like eating something.
Walk along Madero Avenue
This pedestrian street starts with the slender Torre Latino, a staple of this neighborhood's skyline. You can find shops, cafés, museums and restaurants. We recommend that you walk all the way to the end to find the Zócalo, one of the most important landmarks of Mexico City.
Go inside Mexico City's Metropolitan Cathedral 
This cathedral was built from 1573 to 1813, that explains its mix of design styles from Renaissance and Baroque to Neo-Classical. This is the largest cathedral in Latin America and an obligated stop in Centro Histórico.
Lunch at Azúl Histórico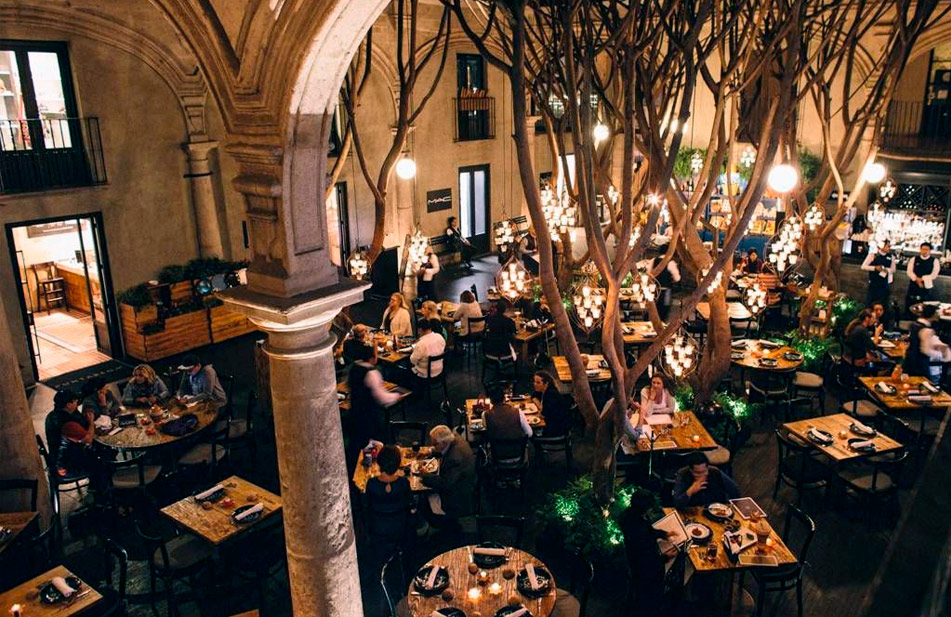 A classic space with a large patio in a historic building that serves Mexican haute cuisine. Try bean tamalitos, manchamanteles, suckling pig tacos and other Mexican specialties.
---
Enjoy the rest of the day at Condesa Neighborhood
As the day ends, sit back, relax and get ready for a night of endless possibilities.
Dinner at Pasillo De Humo 
A restaurant that has slowly won over the hearts of every Oaxacan Cuisine connoisseur. Everything on the menu is extremely appetizing: the tlayuda is worth trying, as well as the molotes istmeños and red mole.
Fulfill Your Sugar Cravings at Churrería El Moro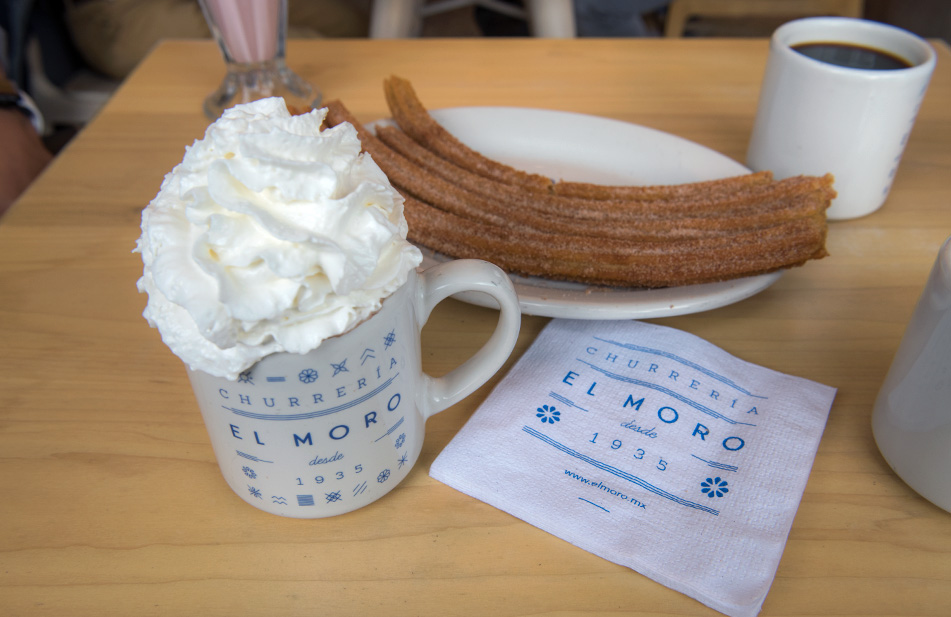 The most traditional churrería in Mexico, to say the least. They have different kinds of churros and versions of hot chocolate. With more than eighty years of service, they definitely know about churros.